These actions are more than necessary for the functioning of the association, because they are they. that allow us to make the distributions. They will also allow you to understand our organization and our partners.
Why do we need volunteers?
The functioning of our organization is dependent on volunteer commitment. We need you to take concrete action to support displaced people stranded at the Franco-British border. We welcome all types of volunteers, with different skills and aspirations. Our organization has been designed so that everyone can take part in our actions and help L'Auberge to grow.
Project Woodyard
As part of our annual Project Woodyard, L'Auberge des Migrants is resuming the distribution of wood for the winter season to displaced people in Calais and Grand-Synthe. We need new volunteers in the short or long term to help support the project this winter.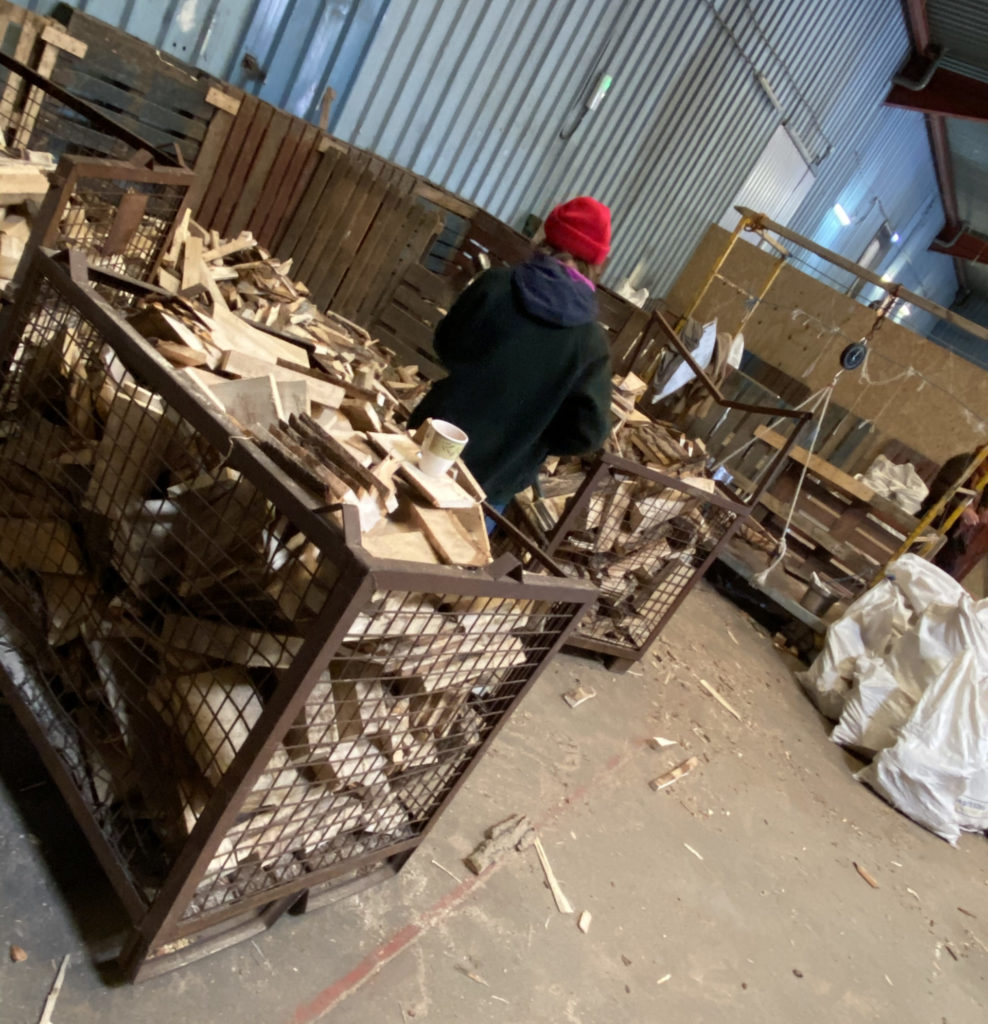 Why should I volunteer?
Volunteering is a great way to see the reality of daily life for displaced people with your own eyes. Unfortunately, Calais is no longer  a hot topic in the media, but the humanitarian drama on our doorsteps remains unresolved. We want to allow citizens to see, judge for themselves and act directly. Our volunteers can then carry our voice to those around them. We are convinced that through solidarity and collective action we can change our society for the better.
What will I do in Calais?
If you come as a short or medium-term volunteer: you will help us in our actions at the warehouse: reception of donations, sorting, storage, preparation, etc. These actions are more than necessary for the functioning of our organisation, because they allow us to make vital distributions to the displaced people we work with. This will also allow you to understand more about our organisation, our partners and how we work together.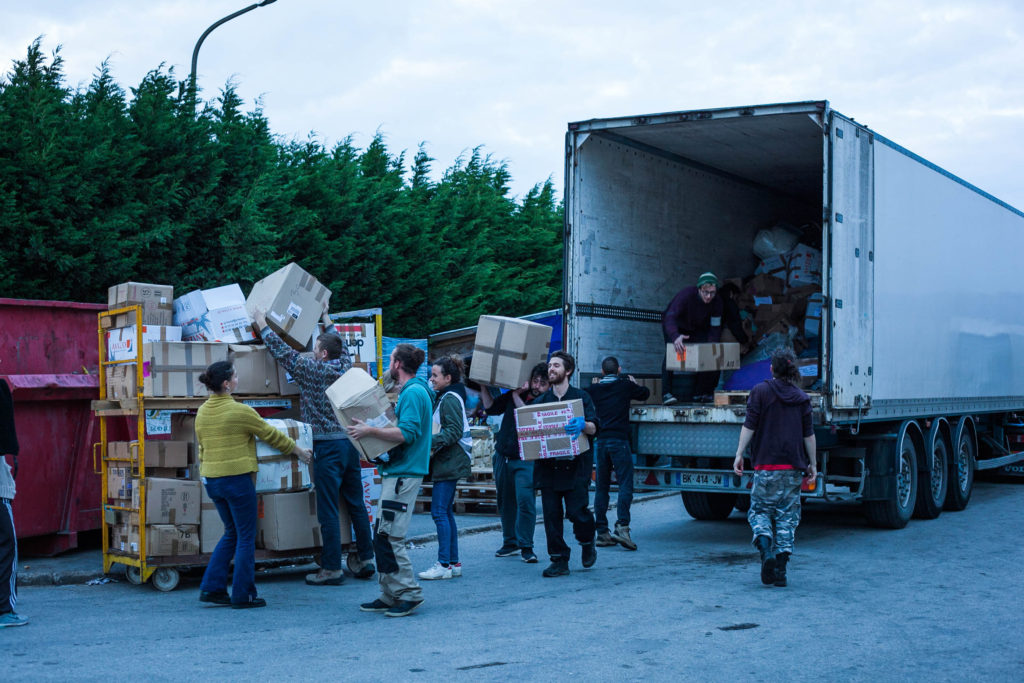 After a few days at the warehouse, we will try to get you to join our teams in the field for distribution in Calais and the surrounding region. You may be working directly with L'Auberge or  with one of our partner organisations (find out more about our partners).
If you come as a long-term volunteer (more than a month), you can take on responsibilities and apply for coordinator positions. 
Please note that many positions of responsibility involve office and / or computer work.
How do I become a volunteer?
To become a volunteer at the Auberge des Migrants:
Enter your details in the form below with your personal details and any relevant skills.
Complete the association membership form to become a member of L'Auberge.
To become a member costs €10 and insures you during your volunteering stay.
 You will receive all practical information by email after your registration! 
If you do not receive the email, contact us immediately at volunteers@laubergedesmigrants.fr. After registering, you can contact the Warehouse and Volunteer Reception Manager to provide additional information regarding accommodation and our work needs.
Accommodation
Due to high demand, we are unable to provide accommodation for volunteers coming less than a month at present.
If you come less than a month, you will find information in the email be sent to you after your registration on the various ways to find accommodation in Calais.
If you are coming for more than a month, please contact us on laubergedesmigrants@hotmail.fr, while we may not always be able to provide you with accommodation, you have several solutions:
Call the Palominos campsite to reserve a mobile home or a pitch for a tent. We are not able to rent more mobile homes in the name of the association

You group together with other volunteers to rent accommodation or an AirBnB via the volunteers' Facebook group: https://www.facebook.com/groups/volontairesAdM/

The Calais Youth Hostel (http://www.auberge-jeunesse-calais.com/fr/)

Contact the people from Calais who host volunteers with them (you will receive an information email with a list of hosts once you have sent this email)
What about the Covid? (updated September 2021)
We continue to welcome volunteers who can stay for a month or more. Due to the national health situation, however, we recommend that you take a covid test before your arrival.
If you have any questions, simply register, we will get back to you within 24 hours to let you know our current needs. Thank you for your understanding.