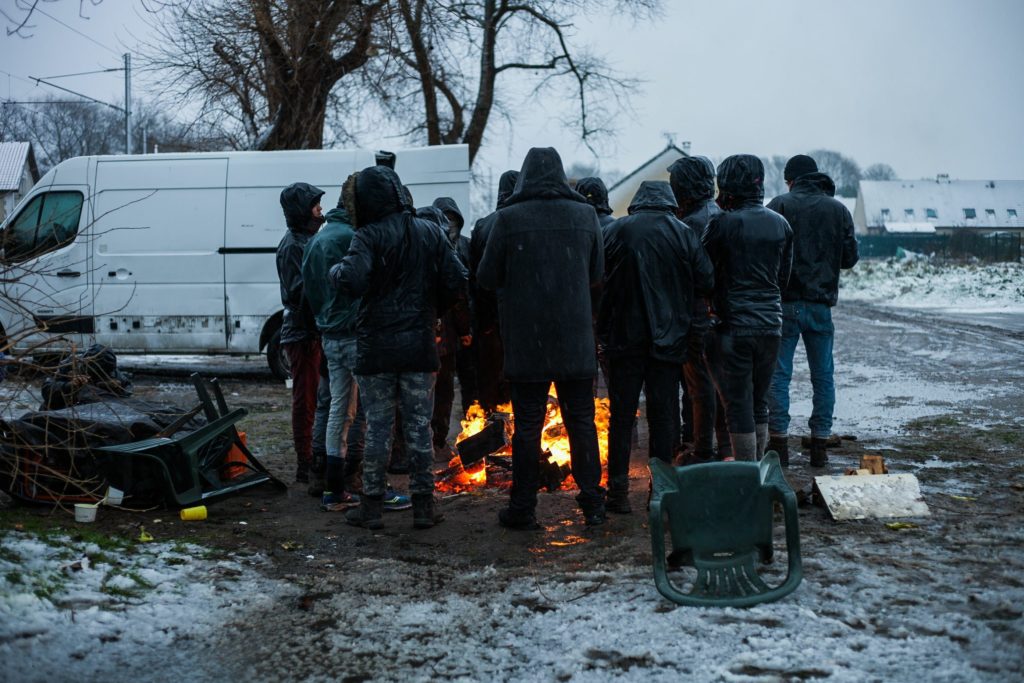 In winter, wood is a survival issue for the more than 1,000 people living on the streets and informal encampments in Calais. The wood distributed is used for heating,  cooking the food distributed by our partner, Calais Food Collective, for drying clothes, and for heating water.
The Woodyard project has been receiving, cutting and distributing wood to displaced people at informal settlements in Calais and the surrounding region since 2016. We are part of the emergency humanitarian response aimed at meeting the needs of displaced people during the cold season. Faced with extremely difficult living conditions, the Woodyard distributes up to 7 tonnes of wood per week.
Interested in volunteering this winter to help support the Woodyard?