Much of what we distribute to displaced people comes from material donations sent to our warehouse. Do you have clothes, shoes, tents, duvets, blankets that are still in good condition but that you don't need? Give them a second life, to allow displaced people in Calais to live with dignity.
Bring material donations to our warehouse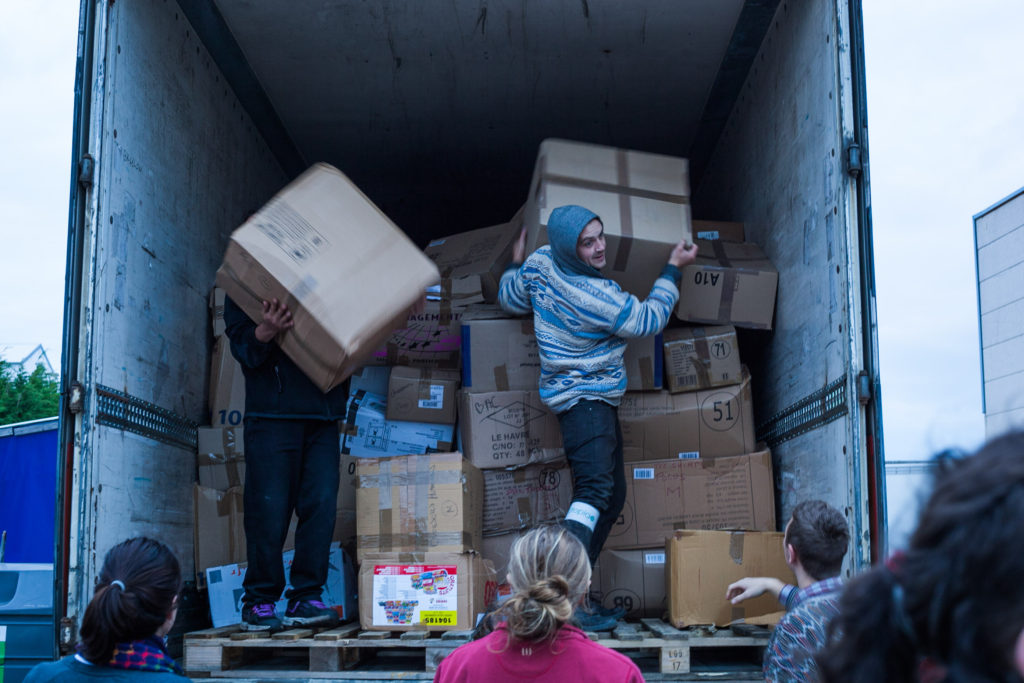 Are you coming as a volunteer or are you just passing by the warehouse? Remember to fill your car! Collect from your loved ones to bring the things we need most.
Make a donation via our Amazon Wishlist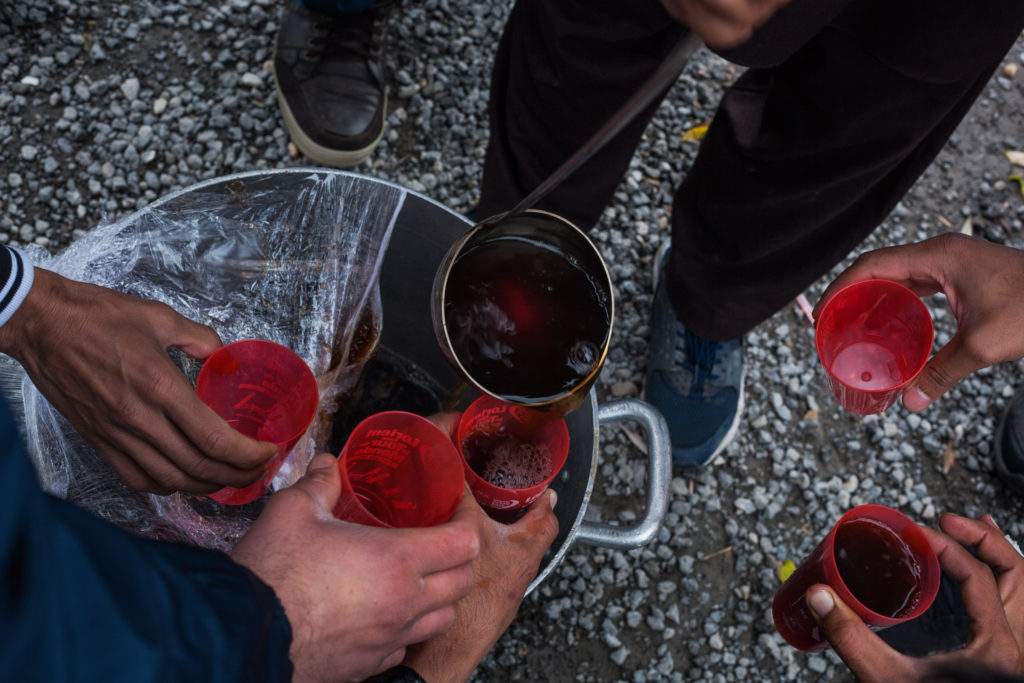 You can send us items directly to our warehouse: choose an item from our Amazon Wishlist – the items we need the most – and it will be sent to us automatically!
Where do our donations go?
Every day, the donations we receive are distributed in the field, in Calais and the surrounding area. We distribute food, clothes, shoes, blankets, tents, hygiene products and more. Each material donation collected directly benefits displaced people in the region.
How to sort your donations
To sort your donations, please divide, package and label according to items and categories (clothing/hygiene /miscellaneous). If you are making a large donation (more than 5 boxes or bags), an accurate inventory of your donations is essential. This preliminary sorting allows our volunteers to save time and distribute your donations much more quickly. For more information on sorting donations or for any other questions, contact us by email.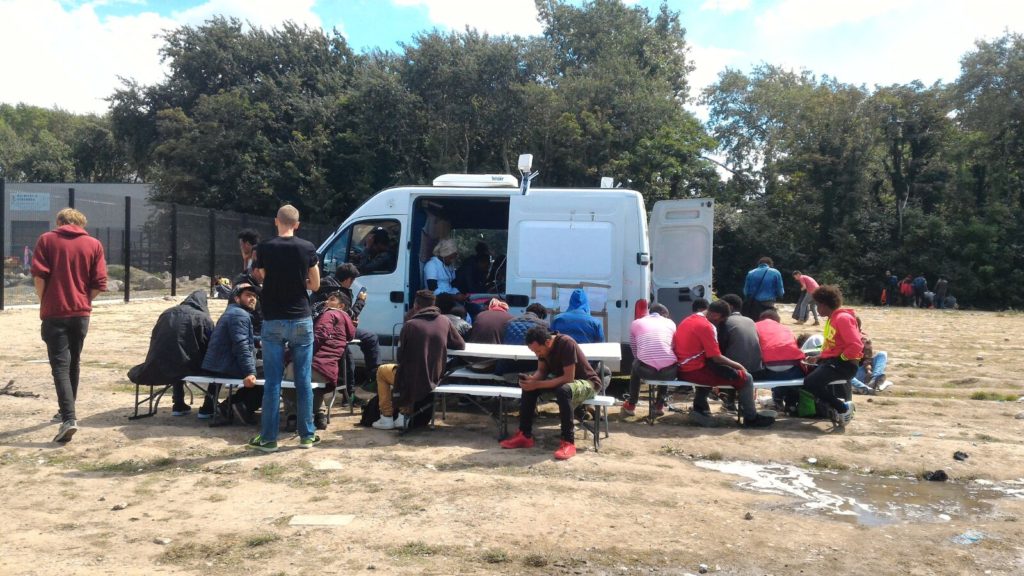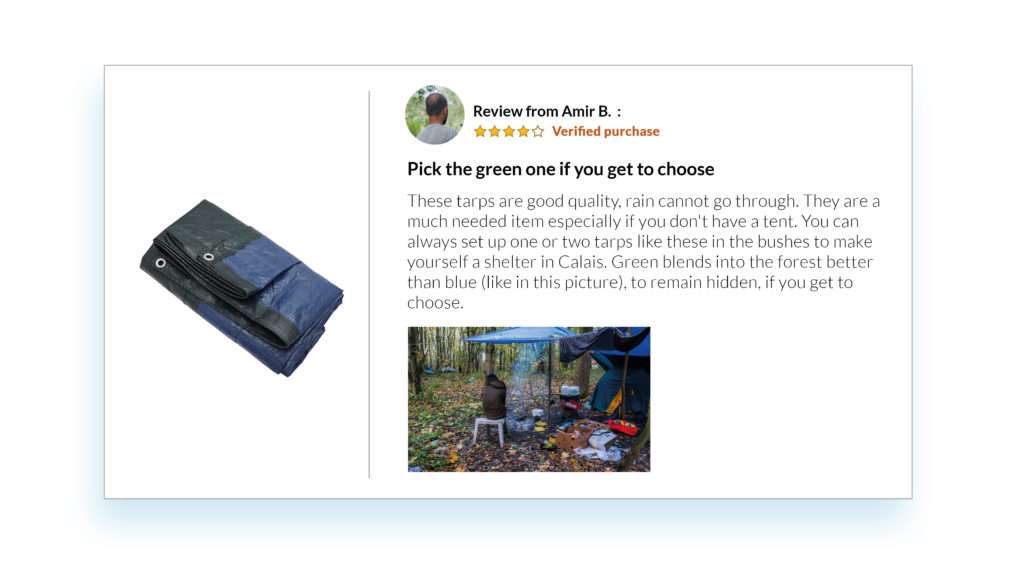 How we hacked Amazon for a creative donation campaign



Le pari fou lancé par notre association pour alerter sur la situation des personnes en exil à Calais et récolter des soutiens. En ce début d'année 2021, les personnes en exil que nous soutenons dans la région de Calais affrontent des conditions de vie particulièrement éprouvantes : la météo hivernale, la pandémie de coronavirus et le durcissement continu de la politique d'expulsions les placent dans une situation de grande vulnérabilité.