In 2008 a handful of volunteers founded L'Auberge des Migrants in Calais so that they could give out meals to migrants. The organisation still works in Calais today, as well as offering aid in the Grand-Synthe refugee camp at La Liniere. We work in collaboration with our partners to offer daily meals and material aid to people who have fled their own countries. Every day between 30 and 70 volunteers work in our warehouse in Calais, preparing hot meals and sorting material donations to be distributed in the camp and on the streets of Calais.
The fight continues
Since the "Jungle" camp in Calais was dismantled, we have continued to carry out our work with migrants.
We continue to work with people in the Welcome and Orientation Centres (CAO), offering legal support and access to a network of volunteers (InfoCAO – http://www.infocao.net)
The Liniere camp at Grand-Synthe near Dunkirk shelte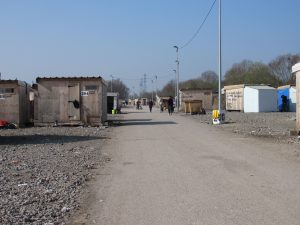 rs around 1500 people, including around 50 families with young children and approximately 100 unaccompanied minors. Most of the camp's residents live in precarious conditions which are worsened by overpopulation. Teams from Auberge des Migrants and Help Refugees  send around 15 volunteers to the camp every day to give out clothes, blankets, cooking utensils, hygiene products… The Refugee Community Kitchen distributes more than 600 hot meals and staff the 'Free Shops' which offer food for home cooking.
Calais is seeing the return of a growing number of people who have left the CAOs, as well as new arrivals. Among these people are a large number of teenagers who are disillusioned by their attempts to enter the UK via legal means. Alongside Utopia56 and Refugee Community Kitchen, volunteers from Auberge give meals twice daily to people living on the street in Calais, as well as sleeping bags and warm clothes. In March we came across more than 200 people, with new arrivals every day.
The Team
Auberge is staffed by Christian Salomé, the president, François Guennoc, the vice-president, and Catherine Konforti, secretary. There are three paid members of staff and five civil service volunteers.
We welcome new volunteers, whether you'd like to join us for a few days or a few months. For more information, contact us here: laubergedesmigrants@hotmail.fr.
How we operate
Our Calais warehouse acts as "base camp" for our organisation and our partners. This is where we receive and sort donations of material aid before items can be sent to camps. It's also where the Refugee Community Kitchen prepares around 1000 meals every day.
Our Partners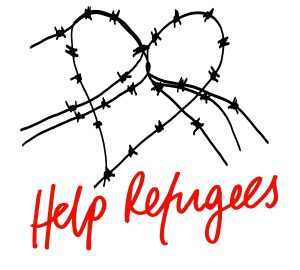 Help Refugees has been our main partner on the ground since 2015. This British organisation covers the daily management of the warehouse and volunteers.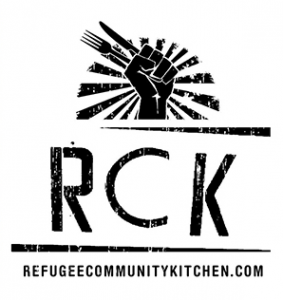 Refugee Community Kitchen produces around 1000 hot meals every day in their kitchen in the warehouse, as well as stocking the 'free shops' at the Grand-Synthe camp with cooking essentials, and distributing food in the camp and around Calais.

Volunteers from Utopia 56 work tirelessly to organise 'maraudes' around Calais, where they seek out people who are sleeping on the streets and offer them food and blankets.
In 2016, more than 90% of our funding came from private donations. State subsidies allowed us to cover certain expenses, but we rely on donations to continue working independently. Every donation, whether financial or material, is used to offer humanitarian aid and promote dignity among migrants.